Business Development
The Business Development District is a special financing incentive program created to encourage the development of new business in targeted areas of Washington:
U.S. 24/Cummings/Cruger District
Background
The City of Washington has identified the North Cummings Lane corridor and the Cruger Road Corridor in the vicinity of U.S. Route 24 as a commercial and industrial Business Development District. The district boundaries are indicated on the attached map. To enable and encourage new growth and development, the City of Washington has initiated, participated in, or facilitated a number of recent infrastructure improvements in this area, including:
Reconstruction of North Cummings Lane from Washington Road to U.S. Route 24 in 1992;
Completion of the U.S. Route 24 bypass north of Washington in 1994;
Extension of water, sanitary sewer, and natural gas mains along North Cummings Lane in 1994;
Extension of a water main along Cruger Road to Independence Court in 2001;
Reconstruction of Cruger Road from North Cummings Lane to Nofsinger Road in 2003; and
Extension of a sanitary sewer main along Cruger Road to North Cummings Lane in 2004.
Local Objective
The City wishes to actively encourage new commercial and industrial business development in this district by offering this special financing incentive program to developers. This program will enable attractive development on vacant properties and redevelopment of existing properties at a primary entrance to the community. This new business development will increase local services and amenities, increase employment opportunities, and increase sales and property tax revenues to the City and other taxing bodies.
Type of Assistance
In addition to other development incentives such as the Enterprise Zone program, the City Council may consider the establishment of a Special Assessment or Special Service Area to finance all or a portion of the cost to construct public improvements, including and limited to:
Roadways and streets
Street lights, traffic controls and signage
Water mains and components
Sidewalks and pedestrian ways
Sanitary sewer mains and componenets
Storm water detention facilities
Storm sewer mains and components
Surface restoration and landscaping
Qualification Standards
For a proposed development to qualify, the following standards must be met:
1. The property must be located within the identified Business Development District;
2. The property must be commercially or industrially zoned, or planned for such land uses;
3. The development project must meet all City code requirements and the Comprehensive Plan; and
4. The development project must result in one or more of the following:
Existing jobs retained or new jobs created;
New or increased real estate and sales taxes;
High-technology, "clean" industries or businesses;
Potential for subsequent, ancillary development;
Fill an existing, local business void or lack of sufficient capacity; or
Diversification of the local business economy.
Program Limitations and Provisions
1. There shall be no expectation of "public benefit" on any eligible project.
2. The sum of all City financing for all eligible projects within the district shall not exceed $1.5 million.
3. The City will assume no out-of-pocket costs directly related to the bond issuance (i.e. legal fees, printing fees, etc.).
4. The City will assume no responsibility for the placement of the bonds.
5. Project financing shall be limited to commercial or industrial projects only. In the event of a mixed-use development that includes residential housing or other non-eligible uses, the maximum amount of City bond financing shall be based on the pro rata portion of the total developable area planned for commercial and industrial use.
6. In the event that any property previously benefited by this program will be used or rezoned for a non-commercial or non-industrial use, the full outstanding assessment on the affected parcel(s) shall be due and payable to the City prior to zoning approval or building permit issuance.
7. The City reserves the right to approve or deny its participation in any project.
8. The City will consider financing requests in the order of which they are received.
9. Any project that receives the tentative approval of the Washington City Council shall have one year in which to conclude the financing. If financing is not obtained within a year, the tentative approval shall immediately expire.
Project qualification and financing options will be considered by the City Council on an individual case basis.
If you have questions about this special program or would like to submit a written request,
Contact:
Jon Oliphant, Planning and Development Director
301 Walnut Street, Washington, IL 61571
Phone: 309-444-1135, Fax: 309-444-9779
Email: joliphant@ci.washington.il.us
Contact Us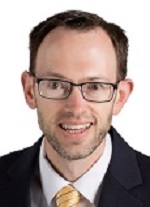 Phone:

(309) 444-1135

Fax:

(309) 444-9779
Office Hours:
M - F 8:00 a.m. - 5:00 p.m.