City Cemetery
Effective May 19, 2003, City personnel will perform all excavations for burials taking place at Glendale Cemetery.
A concrete vault must be used for full burial. Such a vault is not required for burial in the infant section or for cremations.
The planting of all trees, bushes, shrubs and other woody plants of any type is prohibited in Glendale Cemetery, except by authorized city personnel. This woody plant restriction applies to both the public areas of the cemetery and private burial plots. The city has a long-term landscaping and tree planting plan for the cemetery grounds and accepts cash donations to help defray planting and landscaping costs.
The planting of non-woody plants on private burial plots is permissible with the consent of the person or family holding the interment rights. Please contact cemetery personnel in advance of any planting on private burial plots.
The above planting policies are intended to avoid infringement on other public and private properties in the cemetery.
Decorative items such as artificial plants, statuaries, shepherd hooks, fencing, etc. must be confined to the designated 2 ft. x 4 ft. headstone area. Foot markers must not exceed 12" in height and must be confined to the designated 2 ft. x 4 ft. stone area. Structures other than monuments are not allowed on the grave site, i.e. benches, etc. City personnel reserve the right to remove any live greenery decoration that has subsequently turned brown, as well as any artificial decoration that is detached or in disrepair.
The City of Washington cannot be held responsible for items lost, stolen, or damaged through acts of vandalism. Any maintenance needs related to monuments should be referred to a monument company.
Recent
News
Events


Services


Contact Us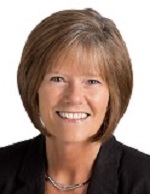 Phone:

(309) 444-1137

Fax:

(309) 444-9779
Office Hours:
M - F 8:00 a.m. - 5:00 p.m.
Topics of Interest